High-quality Professional Lead Generation.
$500.00 (-40%)
HERE'S EXACTLY WHAT YOU'RE GETTING...
✅
All of your social marketing done for you.
✅
Implementation of a proven system to generate referrals from your past clients using Social Media.
✅
An ongoing system to generate referrals and reviews from your new clients.
✅
More referral partners from our targeted social networking campaigns.
✅
Professional branding on your social profiles.
✅
An immediate influx of 5 star social reviews for your business.
✅
More referrals from your existing referral partners.
✅
Direct Real Estate and Mortgage Leads from our proven ad management system.
✅
Your own personal IT department team :)
Compare
An Opportunity To Have All Of Your Social Marketing Done For You!
FROM: DANI M DIAW
RE: Social Media Marketing For Mortgage Professionals That Works.
🗓️  Friday, August 17th, 2020
Dear Friend,
We know that Mortgage Professionals have been waiting for a Done For You solution that gets you results from Social Media Marketing. After running Tests, Tweaks and optimizations for 4 years, we finally put together this program.
Here is exactly how it works. My team of Digital Marketing Experts will take over all of the dainty tasks that you know you should be doing on a daily basis, but simply don't have the time for.
We will network with your past clients to help you generate immediate referrals, ratings & reviews.
We will work your database through social channels to generate more referrals over time.
Our team works hand in hand with you to generate more referral partners in your business and help you get even more referrals from your already existing partners.
We use Facebook Ads to generate both real estate and mortgage leads so you have a consistent flow of new business.
Oh, and did we mention that we manage all of your content to help you convert your warm leads into closings? – Because we do 🙂
It is critical for you to follow up with your leads as soon as 2 mins after they come into your funnel –  that is why we also have custom followup campaigns for you (Texts, Email and Voicemails); this helps your leads convert into sales.
This is your opportunity to finally get results from social marketing, without having to do all of the techie work or giving up your personal privacy.
We are currently offering this service at a discounted price of $299.99
Act now. There are limited spots available.
Looking forward to helping you grow your business.
Dani Diaw
Chairman & CEO Best Digital Marketing Inc.
email: dani@bestdigitalmarketinginc.com
phone: +1 855-916-3668 EXT 100
There is NO CONTRACT to sign.
You are completely protected by our
30 Day Money-Back Guarantee!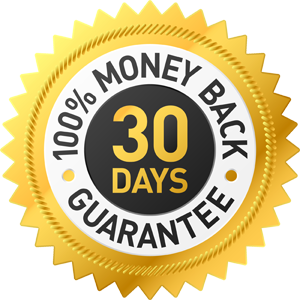 If our system does not live up to your expectations. We don't want your money. We'll give back every penny. No hassles and we part as friends. 100% Money-Back Guaranteed.